Introduction
GARDEN CENTRE
and GIFT SHOP
HOURS

Starting July 1st, 2013
Closed Mondays and Tuesdays

Open Wednesday through Sunday
JULY & AUGUST
10:00 a.m. - 5:00 p.m.

Tel: 905-722-5849


Serving light refreshments
10:30 a.m. - 4:30 p.m.
May - September

"BUTTERFLIES
& BLOOMS"
BUTTERFLY
CONSERVATORY

Closed for the Season


We are sad to announce that the butterflies will not be landing at Blue Willow Garden Centre this year.

Click here for more information
☼ Gardeners' Calendar with Upcoming Events, Seminars and Gardening Tips ☼
Blue Willow Tour
Roy Gucciardi, Landscape Architect and co-owner of Blue Willow

MONARCH RELEASE TAG DAY
Sorry, but this event has been cancelled for the 2013 season.


However, we still offer Butterfly Releases (Monarch and Painted Ladies) for special occasions or important events, such as weddings, birthday parties, memorial tributes, and testimonial gatherings or send-off ceremonials, and salutations. Bookings must be placed on or before June 30th, 2013.
Call us at (905) 722-5849 to reserve.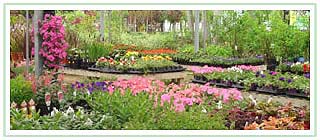 Our garden and landscape design services are backed by our full-service garden centre, housed in a Victorian-style retail store and showroom, surrounded by pathways, seasonal plantings and displays that showcase our design and workmanship. The garden centre is also intended to serve as an educational facility. We invite you to visit for some ideas and advice on your garden project.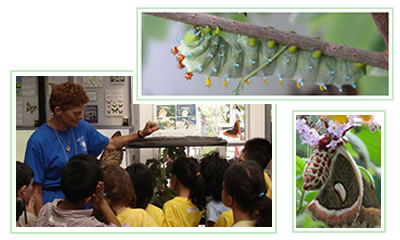 Sadly, after 11 great seasons, the Butterflies and Blooms Butterfly Conservatory will close it's doors. Due in part to declining group bookings, staffing issues and economic conditions (among other reasons) we were forced to make the heart-breaking decision. We thank you for your past support and apologize for any inconvenience this may cause.
However, we are still the 'Butterfly & Garden Experts'. Our Garden Centre still offers a great selection of butterfly attracting plants, giftware, books and information about butterflies and more. Please feel free to stay and browse, use our children's play/park area and enjoy your time here. Be sure to check for possible changes to our business hours beginning July 1st.
So keep in touch, we would be pleased to keep you informed.
Come in and speak with Roy about our Landscape Alternatives custom landscape designs and installations.
We believe that beautiful landscape design results from a subtle balance between the creative and the practical. Blue Willow brings years of successful experience in achieving a harmonious balance between site constraints and budget priorities, while fulfilling our clients' needs and vision.
Whether your space is intimate or expansive, we are committed to working with you to create a personal paradise in your outdoor space.
Consider Blue Willow for our outstanding custom home interiors. We design and build your indoor space to the same high standards proven with our Landscape Alternatives.
Let us build your next addition; renovate your existing kitchen, bathroom; or, refinish your basement. Contact Blue Willow for an appointment. Bring in your ideas and a list of your needs. We will build to suit.